On the very special occasion of the completion of the 45-day long "Monastic Summer Retreat", a Buddhist tradition which dates from the time of Buddha, CTAS was blessed by the presence of His Holiness Gyelsay Tenzin Rabgay along with the Tago Dorden Buddhist University President, Khenpos and Lecturers together with 400 monks of Tango, Chari and Dodena.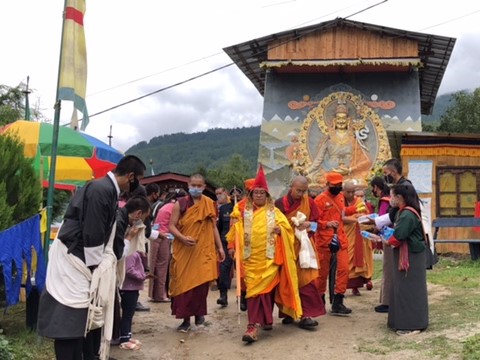 It is such a privilege and honor for the school and the community to be able to host refreshment and ceremonial offerings which are considered most sacred.
This is the third year that CTAS has been able to participate in this auspicious event and we dedicate this offering of merit accumulation for the benefit of all sentient beings and all our supporters.