To raise funds for CTAS, while showcasing to the world the beauty and culture of Bhutan via social media, one of our school's major supporters, Mr Koenraad Foulon and his wife Lynne, together with a small international group of friends, has trek 108 kms of the recently-opened Trans Bhutan Trail (30th March to 10th April 2023).  The restoration of this ancient and historic trail is a wonderful initiative of His Majesty the King and provided an opportunity to honour this vision. The objective of this fundraising trek 'Trans Bhutan Trail CTAS fundraising challenge' is twofold:  1/ to visit work carried out by the Alumni across the country and inspire the upcoming students, and 2/ to raise essential funding for CTAS to continue to provide quality, free education for underprivileged Bhutanese youths and contribute to the restoration, preservation and promotion of the rich and unique culture of our country.  This effort was initiated in the memory of the School Founder, Dasho Choki Dorji who passed away in December 2022 and in observing the 25 years of the school establishment.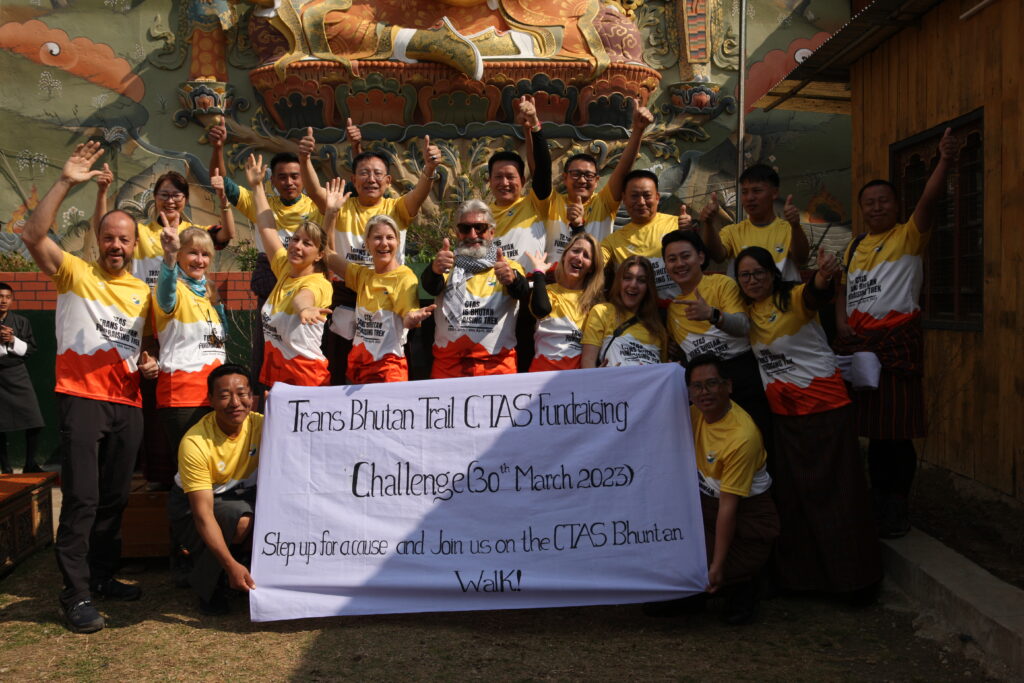 The Trek began on 30th March 2023 from CTAS campus.  The day started with a traditional ceremony which included cleansing rituals by the lama and blessings to all the participants for good health and positive energy as the team walked on the trail. The fundraising trek was a great success.
Apart from raising a substantial amount of donations, the team also saw the amazing work carried out by the CTAS alumni, which provided the perfect context, a reminder of how the fundraising efforts will impact students and Bhutanese culture. According to Koenraad and his team, "we saw the beautiful works executed by the alumni in several Dzongs and monasteries, which is truly astonishing. We cannot be more proud of how the school has been contributing to keeping the traditions alive".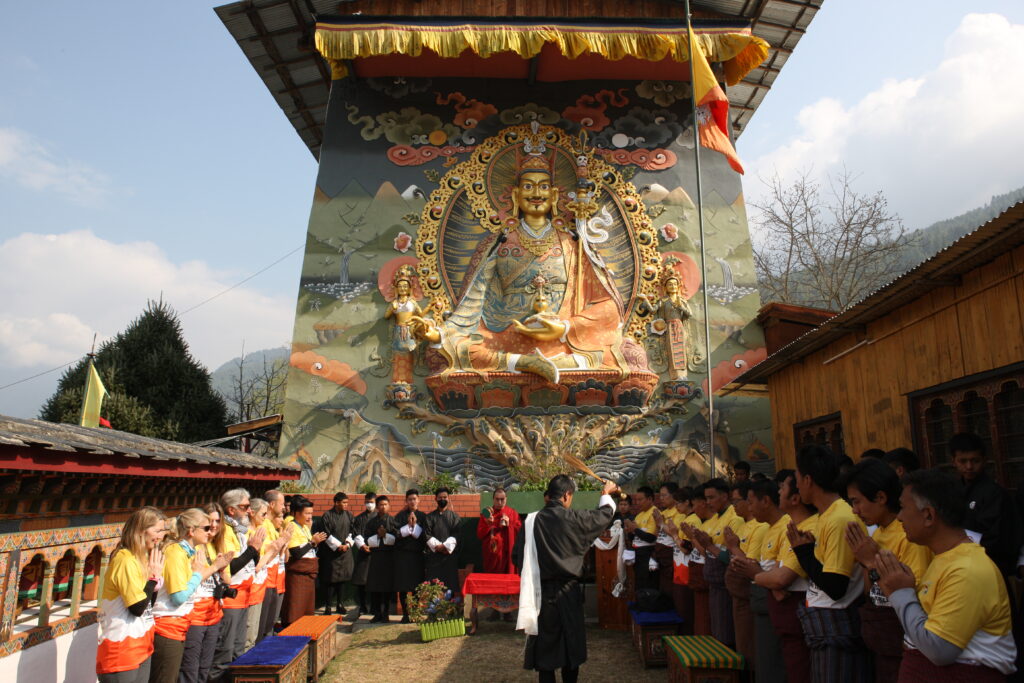 Trans-Bhutan Fundraising Trek